Deer Hudson Crafts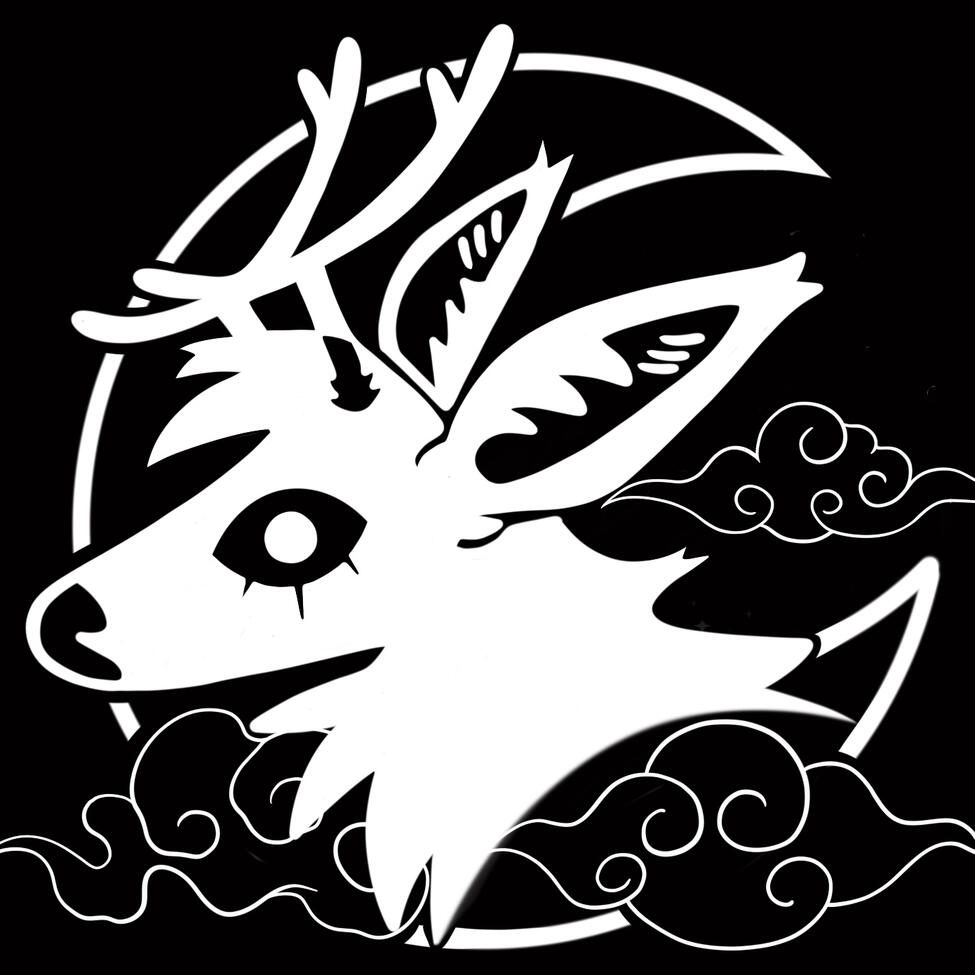 Hi, I'm Hudson. I am a tiny critter of the Forest. I live on a small log in the woods with happy wet moss growing on it. Not so secretly, I wish I could be the moss, but making art is the next best thing. Thank you for taking interest in my work! Please visit the tabs above for more information, to view my shops, and to review my Terms of Service if you are interested in working with me. Please direct any questions to [email protected]Upcoming Events
MFF 2023
New Years Furry Ball 2023
Anthro New England 2024
Vancoufur 2024
FWA 2024Possible Events
Las Vegas Furcon 2024 - Applied
FurTheMore2024 - Will Apply
Texas Furry Fiesta - Waitlisted
Anthro Ohio - Applied
Furcationland 2024 - Applied
Anthrocon 2024 - Applied
Terms of Service
Last Updated May 2023
———————-By submitting an online commission request form, you agree you have fully read, understand, and accept my terms of service.———————-TIMELINE / WORKLOAD/ QUEUEMy Trello Queue is public and can be checked at any time! (Link may be found on site commission tab, in my twitter bio, and email signature) The order the slots appear is not necessarily the order they will be completed. I tend to work in order of who paid first, but sometimes not. It varies on where my workflow takes me. I generally update the queue as I work, so it is a good place to check before sending an email!Turnaround time ranges from same day to 6 months. Smaller works take less time to complete, the larger the commission, the longer it may take me, etc. I try to wipe things out within two to three weeks, but turnaround time may vary. Executive dysfunction, major depression, and ADHD can affect my ability to work quickly, but I have systems in place to keep me on track and clients are always welcome to reach out.DISCLAIMER: There will be instances when my commission queue does not move much. This is not cause for concern. During these periods, I am working on art for prints, new merchandise, restocking handmade products, and practicing art fundamentals. Taking time away from commission work allows me to stay fresh so I am able to deliver my strongest work to clients. Again, commissioners are always welcome to reach out if they need an update.COMMUNICATION
All communication regarding commissions should be done via email: [email protected]. This is the only avenue you are guaranteed a reply concerning commission work. Clients may check in at any time, but please keep check ins to once a week. I check my email daily Monday-Friday and do my best to reply promptly to all communication regarding commissions. If sending an email over the weekend, please keep in mind i may not respond until the following Monday.PAYMENT
Once clients submit a commission request form, I will notify them at the email designated for communication in their submission whether the commission request is accepted. At this time, I will send an invoice via Square to the email designated for invoice receipt. Payment is 100% up front unless otherwise discussed via email ahead of time. Commissions $200 or more may be paid 50% up front & 50% on completion upon request.PROCESS
Once I receive payment, I will send a work in progress sketch to the email designated for communication. This is the time to request changes!! After approval in this phase, I will move on to ink and color. Once the sketch has been approved, no changes will be made without a fee of 20% of the cost of the commission. However, I am happy to make changes free of charge if I miss something clearly visible on reference sheets.References should be flat color; no shading, please! Multiple images are acceptable, but please have a traditional reference sheet available if not commissioning one. I require them to produce my best work.Sketch Pages are artistic liberty "wing-its". I do not provide WIPS for this type of commission.USE
All commissions are for private use only. We can discuss commercial use on a case by case basis. If client plans on using it for merch, let me know, and we can discuss fair compensation and royalties.
No NFT.I am open to partnerships for merchandise collaboration, just ask!REFUNDS
Refunds for works requested by the commissioner that have been started but not completed will be partial refunds based on % complete. No refunds will be issued once a final product is delivered. Refunds may be requested if 6 months have elapsed without an email update from me.I reserve the right to cancel and refund a commission for any reason at any time.Thank you again for your interest in commissioning me. I look forward to working together!
Commissions
"PWYW Wing It" Sketch Page
(this commission type is reserved for monthly ko-fi supporters)
Sketch Pages are "Pay What You Want Wing-Its" where the client provides a budget and a general prompt and I "Wing It". Good for when you just want something fun or silly. The examples shown here range between $125 & $200
Please note WIPS are not provided for this type of commission.
———————————————————————————
Traditional Character Badge
$120
badge is roughly the size of a standard postcard
free shipping in USA
international shipping calculated once address is provided
add holo foil for $5——————————————————————————
Experimental Psychedelic MOOD Piece
(This commission type is reserved for monthly ko-fi supporters)
*$350
————————————————————————
Reference Sheet
two view, no headshot: $125 //two view with headshot $165ask about custom designs (starts at $200)
Products
Art Prints
T -Shirts
If you are looking for a tank top, please visit TriangleManor.gay to order from my business partner. At this time I am only able to stock T-Shirts.
Sew On Patches
Enamel Pins (more on the way)
Acrylic Charms (more on the way)
Vinyl Decals
Marker Bags